Yumomi Performance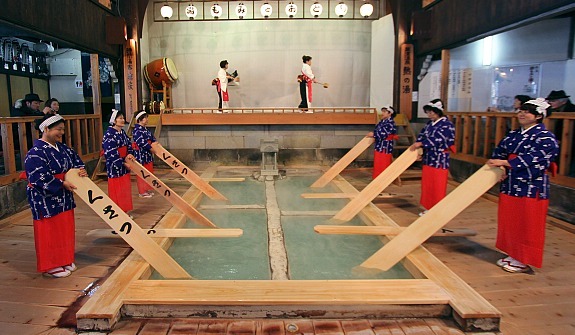 The Netsunoyu Bath House is currently being torn down and rebuilt.
It will reopen on April 29, 2015. In the meantime there are no Yumomi performances.
Yumomi (湯もみ) is a traditional method of cooling down hot spring water to bathing temperature by stirring the water with large wooden paddles. The process is accompanied by the singing of a local folk song.
A yumomi performance for tourists is held daily in the Netsunoyu Bath House just next to the yubatake. The performance includes a yumomi and dance performance, and several people from the audience have the opportunity to partake in yumomi.