Akashi Kaikyo Bridge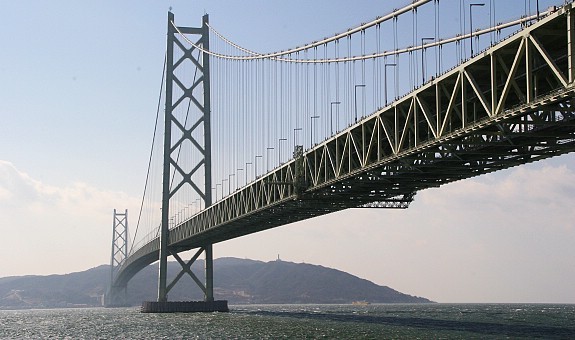 The Akashi Kaikyo Bridge is, with a length of almost four kilometers, the world's longest suspension bridge. Opened in 1998, it spans the Akashi Strait (Akashi Kaikyo) between Kobe and Awaji Island and is part of the Kobe-Awaji-Naruto Expressway, one of three expressways which connect Honshu with Shikoku.
The Bridge Exhibition Center at the foot of the Kobe side of the bridge provides well-presented information about the planning and construction of the bridge and about other suspension bridges around the world, although the detailed explanations are available in Japanese only.
The Maiko Marine Promenade consists of observatory hallways under the bridge's platform, about 50 meters above the water. Accessed by elevator from the base of the bridge (Kobe side), the hallways offer interesting views of the bridge's interior, the Akashi Strait and Osaka Bay.
Bridge enthusiasts should also consider participating in the "Bridge World" guided tour, which includes a visit to the very top of one of the bridge's 300-meter-tall towers. The tour is in Japanese only, held twice a day on Thursdays, Fridays, Saturdays and Sundays, takes 2.5 hours, involves a lot of walking, costs 3000 yen per person and requires advance reservations (see links below).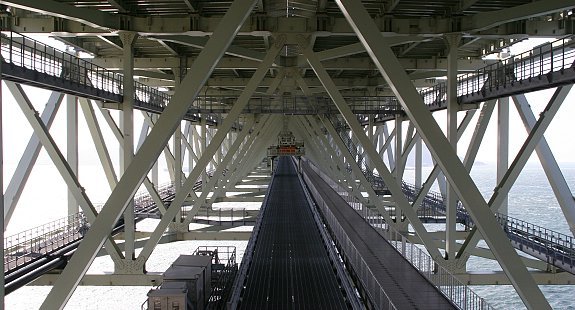 View from Maiko Marine Promenade