National Museum of Art, Osaka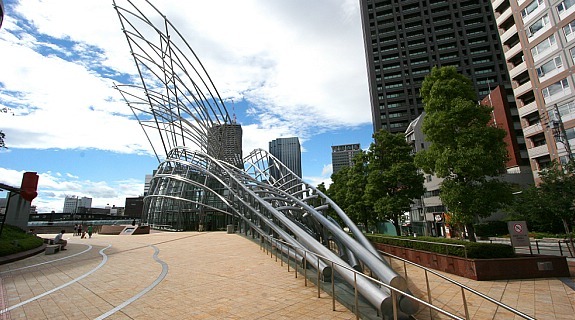 The National Art Museum of Osaka (国立国際美術館, Kokuritsu Kokusai Bijutsukan) occupies two underground floors on Nakanoshima Island in central Osaka. The museum focuses on Japanese and foreign contemporary art, with exhibitions from the museum collection and special exhibitions.
The museum's current building was opened in 2007 and was designed to represent the growth and shape of a bamboo plant. The facility was formerly housed in the Expo Museum of Fine Arts, built for the Osaka Expo in 1970.