Chinatown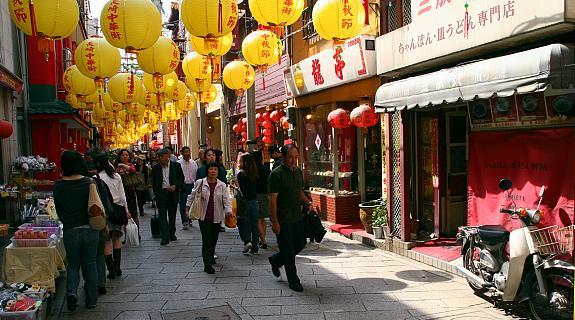 Nagasaki Chinatown, also known as Shinchi Chinatown, is Japan's oldest chinatown. It was established as early as the 17th century, due to the fact that Nagasaki's port remained the country's only major port opened to Chinese trade during the era of isolation.
Over the centuries, the residents of Shinchi Chinatown have bestowed the city of Nagasaki with a Chinese flair not felt in any other of Japan's major cities.
Today, Nagasaki's chinatown is best known for its restaurants and their two most famous local noodle dishes, champon and sara udon. Restaurants typically open between 11:00 and 15:00 for lunch and from 17:00 to 21:00 for dinner.
| | |
| --- | --- |
| North Gate | Champon and Sara Udon |